Commercial Industrial & Residential Painting
A metal roof is expensive to replace.
Hays Painting specializes in sealing, recoating and painting roofs for commercial, industrial, and residential roofs.
Back to the main Hays Painting Gallery
Painting Services - Powerwashing - Protective Coatings for businesses and homes in Indiana & Michigan
Protect your investment from the weather. Keep your buildings and equipment looking better and lasting longer.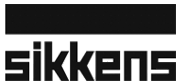 Proudly using Sherwin Williams Paints and Sikkens Stains
©2011-2013 - Hays Painting, LLC
Website design by Curtis Smeltzer Graphic Design