Commercial Industrial & Residential Painting
Painting Services - Powerwashing - Protective Coatings for businesses and homes in Indiana & Michigan
Hays Painting is the Michiana area painter of industrial dust collector systems, tanks, silos, and metal roofs.

Get a painting estimate or ask us a question today:

We offer energy efficient and eco friendly products.

We also follow strict EPA requirements on lead paint removal and lead safe work practices.
Protect your investment from the weather. Keep your buildings and equipment looking better and lasting longer.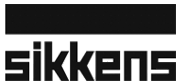 Proudly using Sherwin Williams Paints and Sikkens Stains
©2011-2013 - Hays Painting, LLC
Website design by Curtis Smeltzer Graphic Design